The Original Pear Packers
Blue Star pioneered the installation and use of ripening rooms for pears back in 2005. Our team has ceaselessly worked to perfect our procedures to bring a consistent ready-to-eat pear to our consumers.
Blue Star Growers has four Thermal Tech Tarpless ripening rooms built specifically for pears.  Each room is capable of holding two semi tractor-trailer loads of fruit.  These rooms are engineered to use high volumes of forced air to uniformly warm the fruit to 65 degrees, expose the fruit to a controlled concentration of natural ripening compound called ethylene, then cool the fruit back down to 32 degrees enabling the fruit to maintain eating quality until it reaches the consumer. This is all done while maintaining a high humidity level to reduce fruit moisture loss.
Properly executed, this process will consistently produce the best possible taste and quality of pears for our consumers' satisfaction. It takes a dedicated team to deliver on this promise.  Key factors include understanding the maturity of the fruit, the importance of airflow, the need for specific packaging to allow the airflow, temperature management to warm the fruit then cool it back down, time of the actual controlled treatment with ethylene, and humidity to maintain quality in the rooms.  As a company we are proud of our team's effort to bring the highest quality pears to our consumers.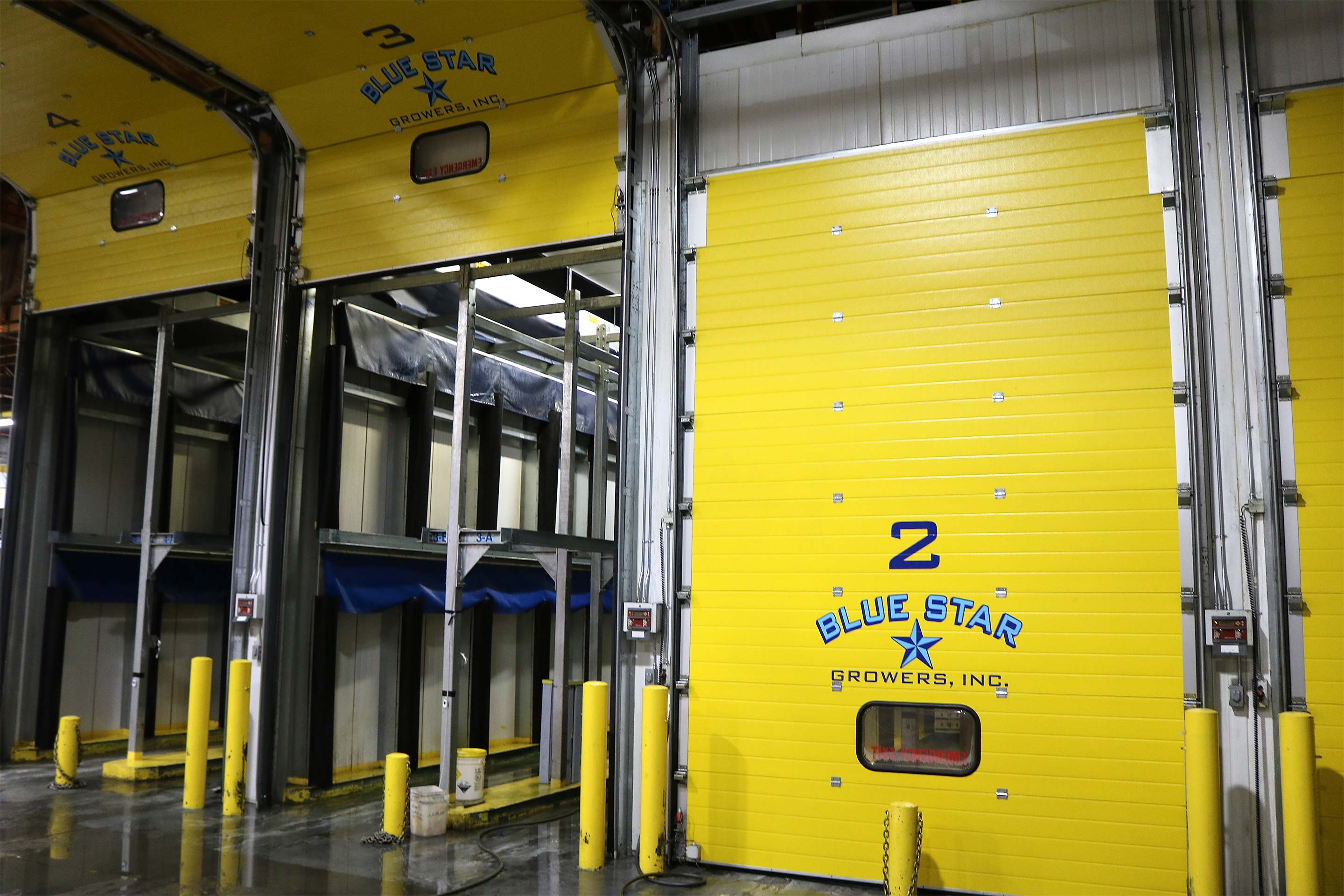 Ripening rooms are used on many produce items throughout the food industry. The first use was with bananas that were picked green and then ripened just before being sent to the store for delivery.  There are now thousands of these rooms at many of the key retailer distribution centers throughout United States. These rooms are used on avocados, mangoes, pears, and tomatoes.  Over the last few years the number of dedicated ripening rooms located at pear packing facilities has increased, allowing the pear professionals to manage ripening.  Blue Star Growers teams with PNW pear industry research initiatives to investigate ways to improve on consistent consumer delivery of ripe pears while reducing shrink at the retail level.